Review: 'Land of the Unsolved' Not Your Typical Murder Podcast
I encourage Baltimoreans to tune in, to strengthen their connection with their city.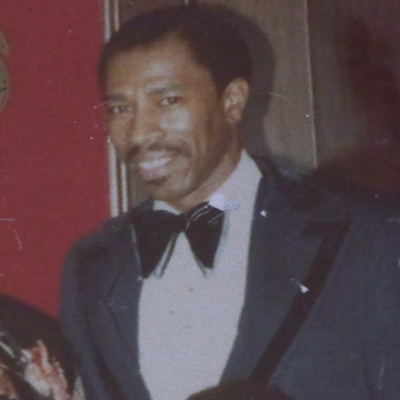 "Land of the Unsolved" is not your typical mystery or thriller podcast. It won't send chills down your spine or make you frantically check the doors and windows before sleeping. Instead, it will open your eyes to the politics, and corruption, surrounding Baltimore. 
"An unsolved murder is like a story unfinished" explained "Land of the Unsolved" host Taya Graham, who runs the podcast with Stephen Janis.  
When I first found "Land of the Unsolved" in an online compilation of Baltimore podcasts, it was a breath of fresh air from a list full of Ravens recaps.
The first five minutes immediately hooked me, with beautiful phrases like "mythic confidence of American law enforcement," and descriptions of Baltimore violence as a "disease of rot and social decay that infects a city that hides the truth."
But, just as I was getting invested, Ms. Graham began a 2-minute advertisement for a jewelry company. Afterwards, not only was I unsold about the jewelry, but I had my doubts about the podcast. 
Then, the hosts started explaining that their new investigation centered around the death of Robert Clay, a Maryland contractor who died of a gunshot wound in 2005. The hosts stressed that his supposed suicide seemed suspicious.   
While the history of Clay's life was important, the podcast overused descriptions like "minority contractor." 
Still, as someone who loves a good mystery, I held out hope for when Graham and Mr. Janis would speak to their investigation and the evidence surrounding the case. 
Instead, they began an interview with Jayne Miller, an investigative journalist in Baltimore. The interview started with another recap of Clay's life.
But, just as my mind was beginning to wander, the tone shifted.
The focus of discussion became the lack of investigation into Clay's death. The hosts listed many possible reasons for this. At the top was racism and oppression.
After that, the reasons got more intricate.
Graham, Janis, and Ms. Miller discussed Clay's opposition to, and rivalry of sorts with, Martin O'Malley, Baltimore's mayor at the time.
Miller reminded the audience that listing a death as a suicide pushes press attention away from it. Mr. O'Malley was running for governor at the time, and would have needed Baltimore's black population's vote to win. Clay, known for his anti-racism work, was very popular among in the black community
While being careful not to cast unproved blame onto anyone, the podcast hosts cast doubt on Clay's death being a suicide, and hinted that listing it that way let it fade into the background, conveniently making O'Malley's run easier.
As they spoke, I found myself leaning forward and sorting out the details in my head. 
As the show came to a close, the hosts said they would soon follow up this episode with more related to Clay's case. I made a mental note to check back in for a new episode.
A particular quote from host Graham stood out to me as I pulled my earbuds out and closed Apple Podcasts.
"Unsolved killings represent more than just statistics," she said. "It's a psychic toll of stories untold that affects an entire community."
Robert Clay died a year before I was born, and more than ten years before I even lived in Baltimore. But what happened to Clay affected the people in my city. And a 30-minute episode proved to me that is a big enough reason to care. 
So I encourage all Baltimoreans to tune in to an episode of "Land of the Unsolved," to strengthen their connection with the city around them.