Review: Couldn't Put Down 'The Seven Husbands of Evelyn Hugo'
I've never finished a book faster – and a film adaptation of this bestselling novel is coming soon.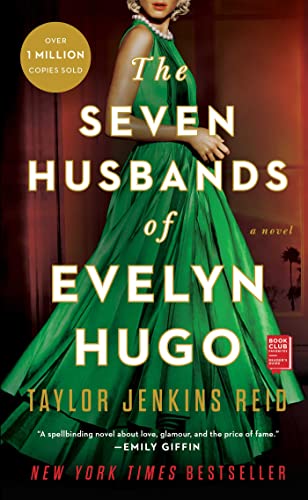 Reading has never been my go-to choice of entertainment – until I came across The Seven Husbands of Evelyn Hugo. I finished it in less than two days. I don't think I've ever finished a book faster! I seriously could not put it down.
I'm not the only one excited about it. Earlier this year, Netflix announced plans to release a film based on the New York Times bestseller.
Author Taylor Jenkins Reid published the historical fiction novel back in June 2017. While the book did well when originally on the shelves, The Seven Husbands of Evelyn Hugo is climbing the charts now like never before.
It regained its popularity through social media, primarily through its presence on BookTok – a community on the popular app TikTok where users share book recommendations.  The new film announcement has fans eagerly waiting for insights on the casting.
In interviews, Reid has said that part of her inspiration for the book was the life of 1950s Hollywood star Elizabeth Taylor. I've heard other rumors suggesting some details came from the life of present-day pop star Taylor Swift.
Regardless of whose story it's based off of, author Jenkins-Reid does an unbelievably beautiful job telling it. 
The story follows the life of Hollywood movie star Evelyn Hugo. Evelyn is thought to be the most beautiful woman in the world in the mid-20th century. She's living the most lavish life in old Hollywood, chasing fame and stardom.
Being a star makes Evelyn's life a popular scandal for the world's amusement. For a woman of that stature to have seven marriages means people have been intrigued with her love life for decades.
But nothing is more intriguing than Hugo's truth. And at age 79, she is finally ready to share it with the world, selling her story to the highest bidder. But, mysteriously, she refuses to have that story written by anyone except unknown journalist Monique Grant.
It's hard to talk about some of the topics of importance from the book without spoiling anything. But while reading, I truly felt captivated by the simplicity of how Reid portrays Hugo's humanity.
Throughout the book, I went through an emotional rollercoaster of love and hate with Hugo. But at the end, I had the gratifying understanding that Evelyn was neither good nor bad – merely human. 
Between the plot, and fans' curiosity for comparison to the book, the film is sure to hit the charts as well!