Awkward Bathroom Encounters: Vaping at School
Friends is pioneering a new approach to student substance use and addiction.
Anecdotally, vaping seems to be up at Friends this year. Awkward walk-ins on people vaping in the bathrooms have become a common occurrence. But we don't know exactly how common.
Previous school policies aimed at helping students and preventing vaping have proven to be only partially effective. But things are about to change. After winter break, Friends will begin working with two new organizations that aim to quantify and reduce substance use among Friends students. 
Here's what they're facing:
"My freshman year… that's when it became pretty popular, and that's what a lot of people were doing, so I tried it for my first time," said an upperclassman who vapes, but asked to remain anonymous. "I had my own – I didn't start buying it myself – until my sophomore year." 
This anonymous upperclassman said that they don't think that they are addicted, but they vape for recreation. 
"I think I just do it when I get bored, because … it's not like I crave it when I'm out with my friends. It's not like it's all I can think about," they said. "It's just when I get bored, that's what I go to." 
In the past, when students have been caught vaping on campus, the school's response has been mainly disciplinary.
Right now, said the upperclassman, "If you get caught vaping, you'll probably get suspended or at least a detention of some kind. But what does that do? … Do you think that's going to stop us from doing it again? Probably not, it's just going to make us be more discreet about it."  
That's not good for the actual wellness and recovery of students, said the anonymous student. 
"I don't think they should respond by punishing us, because that's not going to do anything. That's just going to make us upset," they said. "That's not going to help us if we are in an active addiction. That's not gonna help us get better."
Upper School Dean Travis Henschen agrees. He says that's why, right now, Friends is partnering with two new organizations, Soundcheck Prevention and the Maryland Collaborative, to take a new and comprehensive approach to eliminating substance use in students.  
"We are at the beginning of a major change," said Mr. Henschen.
In an interview last week, he explained that, as soon as possible after winter break, Soundcheck Prevention will conduct interviews with students and send out surveys in order to understand the extent of substance use at Friends and collect data. Then the Maryland Collaborative will step in. This group primarily works with colleges on reducing substance use, but is eager to work with more high schools.
"We'll be working with the Maryland Collaborative probably for the long term," said Henschen. "We'll get the data with Soundcheck prevention and they'll work with the admin team to formulate a plan, and then we can work with the Maryland Collaborative to provide training and to have an ongoing partnership to help address these things."
As far as when these policies will begin, Henschen estimated that they are aiming for January or February.
 Upper School Principal Stephen McManus emphasized that, under the new program, using drugs at school is still not allowed.
"It's still against our community standards to use illegal substances and vaping and nicotine on our campus, so we'll deal with those when it comes up," said Mr. McManus. "But we know it can't just be through discipline. We have to address it also through good education and open and honest conversation about what's safe and healthy to do."
Henschen agrees.
"I take this very seriously, not just as a behavior issue, but as a health issue. If students feel that they need to do that on our campus regularly or even at all I think that's indicative of some sort of problem," he said. "In the grand scheme of things, the goal isn't to get students in trouble, it's actually to support their wellness. That's what I want students to know." 
While these changes are taking place, students are still bearing the brunt of awkward bathroom encounters. 
 "I think in general the bathroom is supposed to be kind of a private place. Like if you need to cry during school, that's somewhere you can go. If you need to put a tampon in during school, that's where you go," said senior Claire Pupa. "It's not really something you want a bunch of people to be there for."
Henschen hopes that help is on the way. But it will be a process, he says.
"There's not going to be some silver bullet magic fix to this. It's going to take concerted effort by multiple constituents and multiple types of policies and programming to improve the wellbeing of our student body, [but] we think this is a good starting point," said Henschen. "I'm happy that we're doing this, but it's sad that we need to."
Leave a Comment
About the Contributors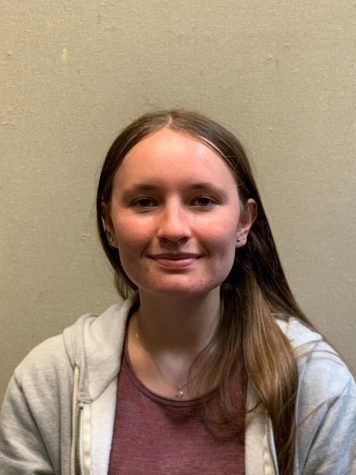 Sabina Cooper, Contributor
Sabina, class of '22, is a journalism student, cat and horse enthusiast, and Quill contributor.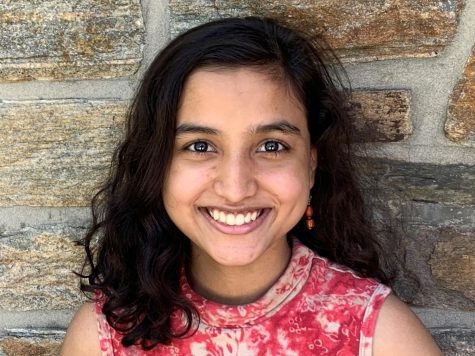 Krisna Kumar, Editor-in-Chief
Krisna, class of '24, is an Editor-in-Chief for the Quill. She is also involved in many activities at Friends, including Peer Ed, Debate Team, Book Club,...