About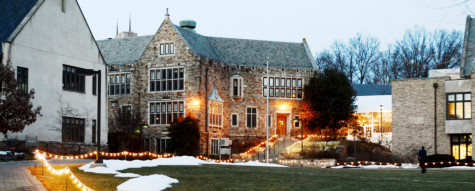 The Quaker Quill is the student newspaper of Friends School of Baltimore. An editorial in its first edition, published on May 20th, 1938, says: "We shall see if our venture succeeds." Seventy-five years later, the Quill and its website are produced as part of an Upper School English elective course, as well as an extracurricular club. Meet our staff here.
Today's Quill is a collaborative, uncensored forum for the expression of diverse views.  Our mission is to foster productive dialogue within the Friends community, by publishing student reporting and commentary that adheres to strict standards of journalistic ethics.
All costs of operating, maintaining, and producing the newspaper are funded by the school. Final content decisions are the responsibility of the Editors-in-Chief, working in conjunction with the adviser. Student material published in the Quill may not reflect the opinions or policies of Friends School, and neither school employees nor the school itself are legally responsible for its content.
The Quill is a member of the Journalism Education Association.