Pandemic Performing Arts
Covid forced changes, but students and teachers kept the spirit of Friends music and dance alive
Covid-19 has impacted schools in every way possible, from Zoom classes to major events being canceled. Caught in the midst of this pandemic, performing arts departments have been affected beyond measure.
"There's no safe way to have an audience, so if we're performing, it's just for ourselves," says Parker Hollendoner, a senior involved in Friends School's choral and theatre departments, both of which have been struggling this year because of the shutdown.
"'Massively' would be the short answer," says Upper School choir director Michael McVey, about how his department has been affected. Singing, he says, is "one of the number one things to do that is dangerous."
Normally, Mr. McVey would lead the school's Concert Chorale, with between 120 and 130 student singers from all four grades. This year, he says, it is not "manageable to do anything on Zoom with that many people, so the Concert Chorale got put on hiatus," depriving the singers of the experience, and the rest of the community of their music.
With this semester starting a new school year, some within the Performing Arts department say last spring was easier, in terms of finding ways to make music together.
"To put something together last spring was a different peace, because we had already basically taught the music to the kids," says Kirsten Walsh, who is in charge of the orchestra departments across divisions. "So the difference here in the fall is that we haven't had the opportunity to teach any music to the kids yet."
Other colleagues say this fall feels easier, because they know more about distance learning.
"I think last spring when we went into it, distance learning, the biggest thing for me was just: 'Okay, I have to do this so let me just go ahead and do it,'" says dance teacher Torens Johnson. "I think the urgency of the emergency sort of pushed me in that way."
"Once I learned how to use the Zoom platform, I'm a little more confident in what I'm doing. And when I'm confident, it makes it easier for me to communicate with you all – to communicate from a calmer place," says Mr. Johnson, who prefers to be called Mr. Torens.
Performing Arts are not a one-man show, and the community plays an important part in all of the Arts. This big role has virtually (pun intended) been taken away in the distance learning environment.
"It's hard. It's really really hard," says Ms. Walsh, about trying to uphold the community feeling.
"I miss voices – that's my big thing. Like when kids come into class, you know when we're in person, one of the best things, the absolute lovely thing I love is listening to the banter as kids come in," she says. "And, I learn things from that banter."
Mr. Torens says students will find ways to build community.
"I feel that that is missing in some aspects, but I also think that the work that you all do you all will find it in there for yourselves," he says.
Others say the community is just as strong as before.
"The sheer fortitude and hustle of trying to find a way to sing together no matter what, sort of, you know, defying all of the odds if you will, all of that plays to [teamwork]," says Mr. McVey.
Cancellations and losses aside, there have also been some benefits to the shutdown for student performing artists.
"What was good about quarantine was that it helped people reevaluate. I think it helped them notice how much it meant to them or if it didn't mean something to them. So I think there definitely are positives," says Parker. "It's just hard to overlook what we lost."
Walsh sees some positives as well.
"One of those benefits is that I feel like I'm more connected to my students who need a little bit more help," she says. It's been easier to form a bond with students, she says, because no one needs to go anywhere, so it's easier to tell a student to stay after class or find a time to talk.
Whether you're enjoying the benefits or mourning the losses, teachers' message to students is the same.
"Hang in there," says McVey. "Keep playing your instrument, keep singing, keep your interest, keep listening to music, keep enjoying people making music, find ways to make music."
"Be open," advises Mr. Torens. "Be open to change, be open to the new, be open to possibilities."
Leave a Comment
About the Contributors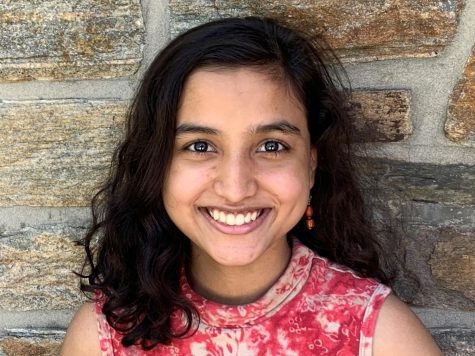 Krisna Kumar, Editor-in-Chief
Krisna, class of '24, is an Editor-in-Chief for the Quill. She is also involved in many activities at Friends, including Peer Ed, Debate Team, Book Club,...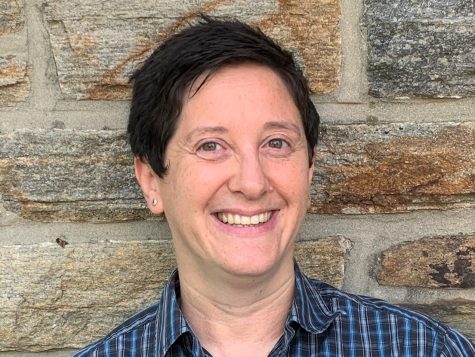 Mary Wiltenburg, Faculty Adviser
Ms. Wiltenburg teaches journalism, podcasting, and English at Friends.  She previously spent 20 years as a reporter for national newspapers, magazines,...