Friends Announces New Head of School
In July 2022, Christian Donovan will succeed longtime head Matt Micciche, and interim head Dennis Bisgaard
Today, Friends School has its first new and permanent head in 16 years. After a national search, the Head of School Search Committee and the Board of Trustees announced in an email that Christian Donovan will be our next Head of School, starting in July. He will take over for interim head Dennis Bisgaard, who joined Friends last summer, after former head Matt Micciche ended his 16-year tenure.
"I am deeply honored for the opportunity to lead Friends School of Baltimore," Mr. Donovan said in the Board's email. "My connections to Quakerism run deep, as someone who attended and worked at a Quaker School and as the child of a Quaker. I look forward to being in relationship with this vibrant and inclusive community and co-creating an environment in which we all can be our best selves."
Members of the search committee say it was an intensive search for the school's new head. The pandemic forced some adjustments to the usual process. Parent and Upper School French teacher Kristen Andrews, who served on the committee, pointed out the differences and struggles between meeting candidates online versus in person.
"There's certain people who, I think I have a good sense of them on Zoom, and meeting them in person confirmed it," said Ms. Andrews. "Or there's people that I met on Zoom, and then [in person] I think, 'Oh, wow, they're a little bit different.' "
Andrews said she liked that, when the school opened up more this fall, candidates could come to campus and meet with people face-to-face.
The Search Committee for a new candidate was made up of trustees from the Board, as well as one faculty member from each division, plus an assortment of parents. They found candidates through Carney, Sandoe & Associates, a well-known headhunting firm primarily for schools. There was a prior committee as well that was tasked with choosing which company would be sourcing the candidates.
Search Committee members read candidates' resumes that Carney, Sandoe & Associates provided. After narrowing the search down to nine candidates, the Committee interviewed each candidate for more than an hour. Candidates answered questions about themselves, their experiences, and their philosophies. The Board subsequently met to talk about the candidates and work towards narrowing down the candidates.
Once the group was narrowed down to four people, they were each given a chance to come to campus for two days to meet with different constituencies. These meetings – along with 75 survey responses and at least five reference checks for each candidate – helped the search committee decide whom to recommend to the Executive Committee of the board. Then the decision was passed on to the full Board to review and approve.
This fall, as they anticipated a new school leader, many faculty members and administrators said it would be important for the new Head of School to focus on the Quaker values of the school, even if they themselves were not Quaker.
"I would say that it's really important that that person be a community builder who is interested in the Quaker dimension of our school, someone who is open to the idea that the truth is continuously revealed," said Christine Koniezhny, the Upper School Academic Dean. "Having the kind of humility that is required, when you're open to not always having the right answer, is important. Which is interesting, because I think we need a strong head at the same time."
Students and faculty also talked about the importance of a new head strengthening the community at Friends. Community as a concept is very important in Quakerism, as well as a point of pride at Friends School.
Junior Jonah Zalis, a Friends 'lifer,' says that community involvement is part of what he appreciated about former Head of School Matt Micciche.
"Something I've always liked about Mr. Micciche: ever since Lower School, whenever he would see me, he would always say, 'Hi,'" said Jonah. "Even though that's, like, the most small, simple thing, it shows that he cares about you."
Jonah says he enjoyed how personal Micciche was, an important part of the community. In the Board's email, Donovan said community matters a lot to him too.
Micciche was Friends School's 12th head in its 237-year history. Starting in July, the school is excited to welcome Donovan as its 13th.
Leave a Comment
About the Contributor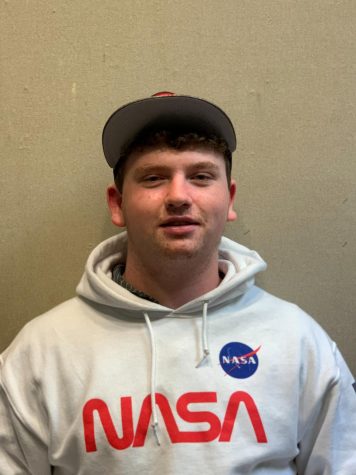 Ben Keller, Contributor
Ben, class of '23, is a journalism student who is a club head of Spanish club, plays soccer, and enjoys cars and technology.