Election 2020 By the Numbers: Quill Edition
What do Friends students think about the 2020 presidential candidates? A Quill poll breaks it down.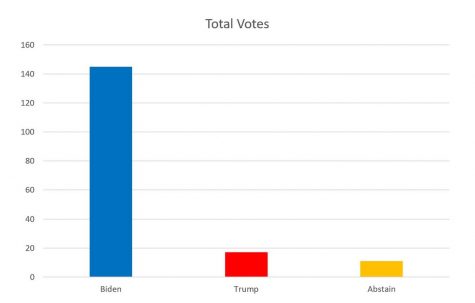 This month, as lines of masked US citizens took part in the democratic process of voting, 173 Friends School students went to the virtual polls in the Quaker Quill's mock election.
Like the majority of United States voters, Friends students cast their ballots for former Vice President Joe Biden. While the national contest was a nail-biter, the Friends election was a landslide victory for Biden, who claimed 83.8% of the vote.
Here is the total vote count, further broken down by grade: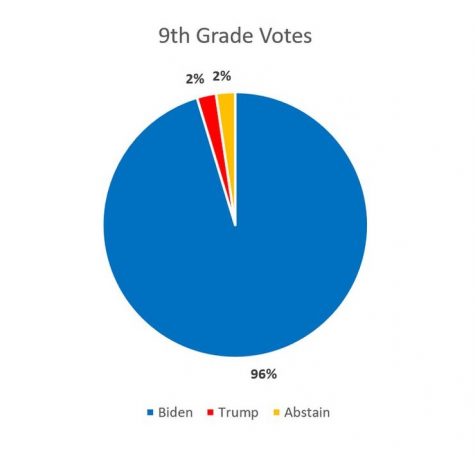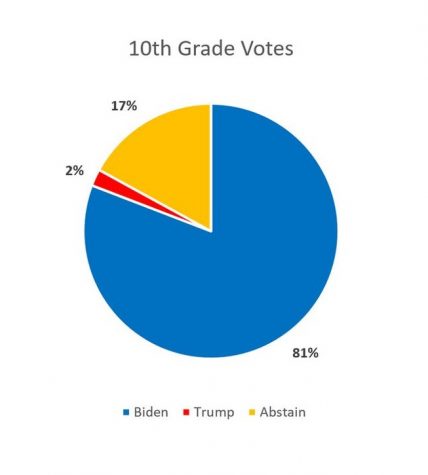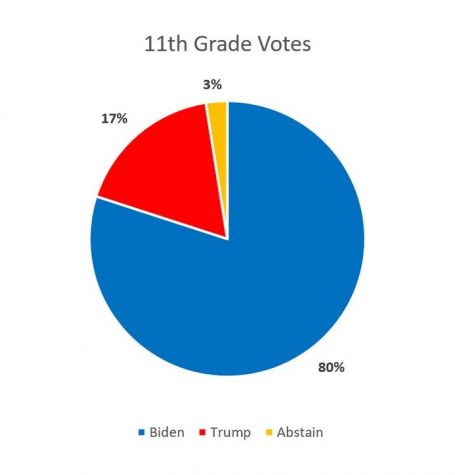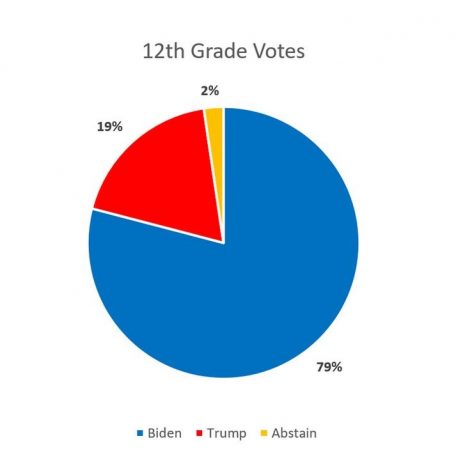 Despite the outcome, the majority of Friends students (81.2%) reported being unsatisfied with the candidates in the election. Of these, many chose Bernie Sanders as their preferred candidate – Sanders also won the Quill's mock primary election last year (55%).
Friends students who reported not being satisfied with the choice of Biden or Trump said they preferred the following candidates: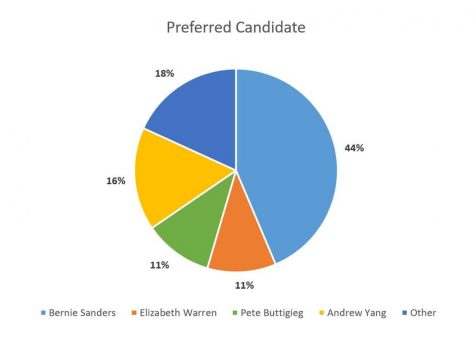 The majority of Trump votes came from upperclassmen and the majority of Democratic votes came from underclassmen. Here are the trends by grade of votes in each party: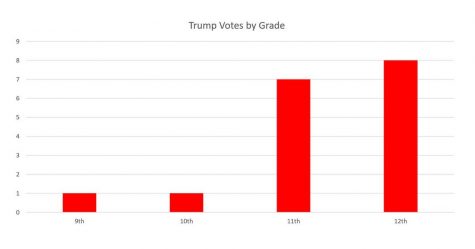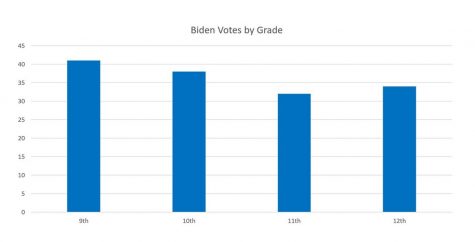 In addition to tallying votes, the Quill asked students where they stood on the political spectrum. Here is how they identified themselves, from 1 (very liberal) to 10 (very conservative).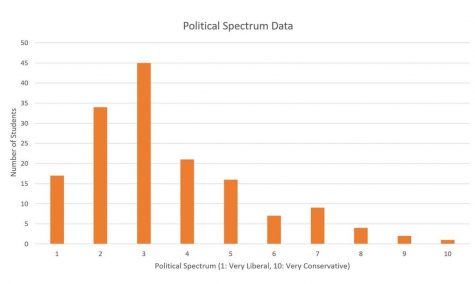 Despite polls taking place virtually this year, the Quaker Quill is impressed by the turnout of 173 students, and appreciates everyone who voted.