Brief: Seniors Mark Their Last First Day at Friends
The class of 2023 gathered on the turf before dawn to see the sun rise on their final first day at Friends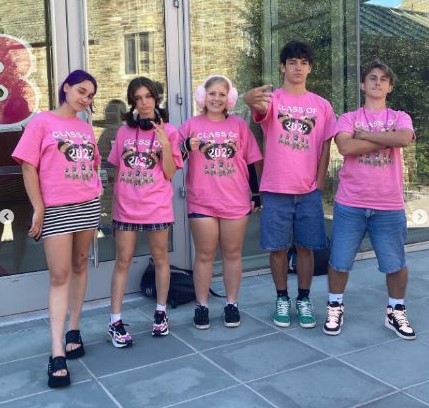 August 31, 2022, was the first day of classes for the Upper School at Friends – and the last first day for the class of 2023. As tradition, seniors tend to wear pink clothes for the day. The class of 2023 brought their full school spirit, as almost everyone showed up wearing pink – and beads, thanks to the senate co-presidents.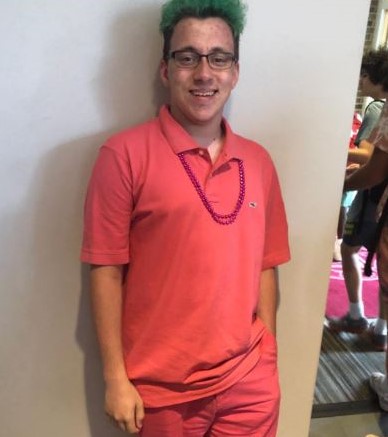 Students arrived at Senior Hall to find it filled with pink decorations, from a spangled doorway curtain to a giant, shiny balloon 2023. Several individuals especially displayed their senior spirit. Luke Caldwell wore a full pink outfit, and some people even designed their own pink shirts to wear – like Sam Schreiber, who wore a crocheted pink shirt that he made. 
They may not have been as energized as past Friends seniors, though, because the class attended a special, senior-only event much earlier that morning.  This year was the beginning of a new tradition established by the class of 2023 – senior sunrise. At 6 am, much of the class came to the athletic fields and watched the sun rise over Charles Street, on the first day of senior year.