Brief: Faculty Dogs Take a Bite Out of Student Stress
In a now-annual tradition, faculty dogs visited the quad this week to help students relax before exams.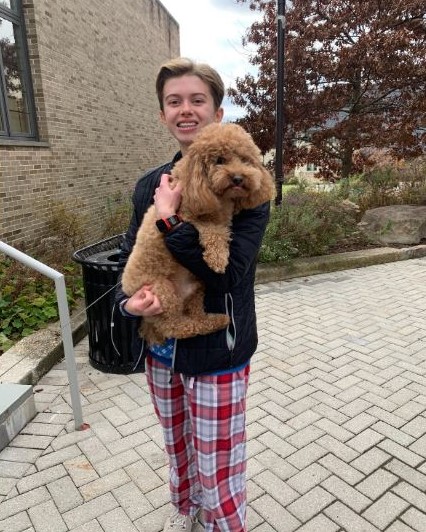 Every year, the week before exams is a stressful time for students. Finals are coming up, and some classes are reviewing while others are still going full force with learning new topics.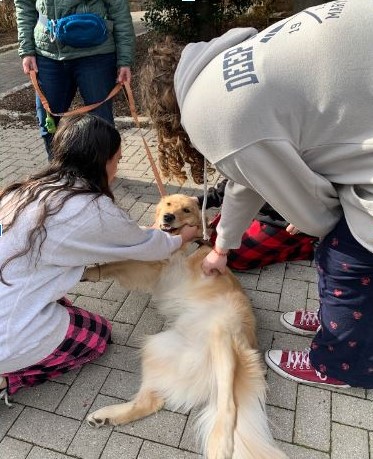 A few years ago, the student Senate proposed something that might help in this stressful week: faculty would bring their dogs to campus for students to pet and relax.
Today was that day. As I walked into the quad during lunch, I noticed that the atmosphere seemed more playful and calm than earlier in the day. There were already lots of students and faculty idling there.
Athletic Director Kara Carlin was there with her dog Basil, who is small and fluffy with curly hair. English teacher Joshua Rather brought his dog Zephyr too, a golden retriever who is larger than Basil.
The dogs were very friendly, and seemed happy with all the attention they were getting. Students would come and pet or hold them, or just eat lunch in the quad surrounded by the dogs.
Students commented on how cute the dogs were, and said they wished students were allowed to bring their own dogs to school. While this may not logistically be able to happen, just having dogs around brought up the whole mood of the school, and was a good way to help students relax before finals.